Delray Beach Homes For Sale
Monterey Estates
7340 Serrano Terrace – $455,000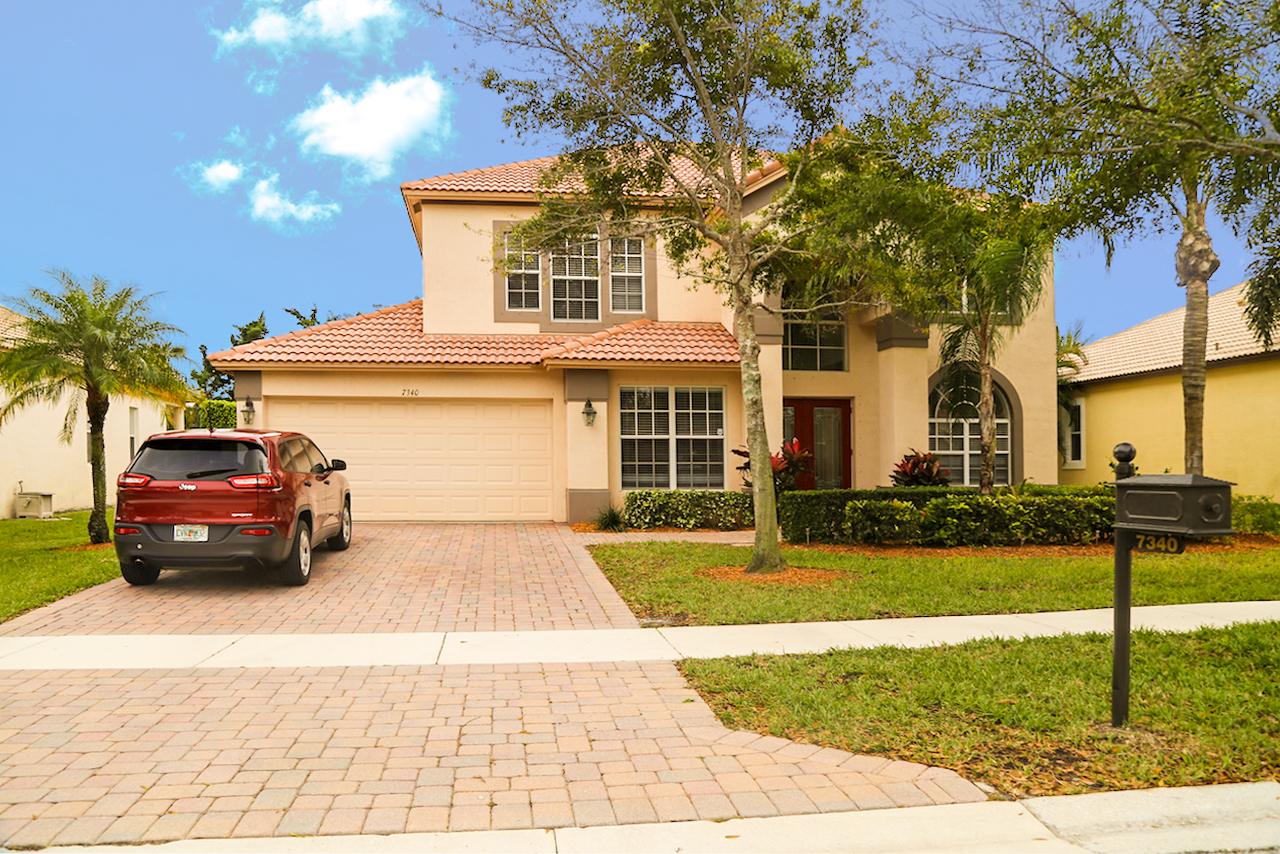 3/25/17: THIS HOME IS CURRENTLY OFF THE MARKET
Wolfe Real Estate Group would like to announce a new listing in the beautiful city of Delray Beach. This Delray Beach home is located in the gated community of Monterey Estates.

The city of Delray Beach is more than a dot on a map. Spend more than a few minutes in this community and you will quickly learn why so many people call it home. Craving a juicy steak or hot cup of coffee? You don't have to go far to get it. Individuals with a love of nature can check out one of many local parks that offer fantastic walking trails, picnic areas, and playgrounds. Need more options? Residents are just minutes away from bars, nightclubs, art galleries, and designer boutiques. When it comes to entertainment, why go anywhere else?
This Delray Beach home's amenities include 4 roomy bedrooms, 3 baths plus a study/library which doubles as a place to put visitors! The two-car garage is great for protecting your cars but also very useful for storing all of your precious belongings.
Does the idea of performing lawn maintenance make you break out in spots? The grass on this Monterey Estates property is cared for by the homeowners association. This leaves you free to focus on the better things in life. Best of all, privacy landscaping is a feature in the backyard. This saves you from the curious eyes of neighbors and enables you to relax and enjoy your home. Like many Delray Beach homes, this house has newer carpeting on the second floor and an open kitchen with granite countertops. An enormous master suite and new A/C unit pull it all together into an attractive package. As always, another great Delray Beach homes listing from agent Heather Wolfe.
For more details or to schedule a tour of this property, call Heather Wolfe at 954.240.1102 or contact-us